---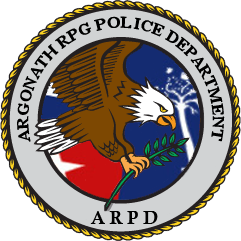 SAPD's winter Ceremony on the 3rd of February 2018
The Ceremony will be a public event and we would like to invite anyone that is interested in the ceremony to attend. Since this is a public ceremony we request everyone attending to keep their voice down (Whisper with each other), everyone to turn off their mobile phones and citizens band radios before entering the property, and to raise your hand when asking questions during the Q & A.
---
Ceremony Information:
Date: February 3rd 2018
Time: 16:00 (CET)
Location: Las Venturas S.W.A.T HQ
---
Small Introduction
A small introduction will be performed by captain Parker and Lieutenant Banks on stage, giving a slight briefing of what to expect.
Division Announcement:
A special announcement made by Lieutenant Banks about the implementation of a new division within the SAPD, as well as several changes and additions within existing divisions.
Academy changes:
Sergeant Parker will be having a brief occurrence on stage talking about the current changes within the academy, this will include the recruitment process.
Demotions and Discharges
While not a regular occurrence during ceremonies, this ceremony will have a slight twist, we'll be discussing several demotions, discharges, and changes of positions.
Promotions and Awards
At last we'll be discussing promotions and awards within the departments and it's divisions, starting with awards, and finishing with promotions.
Q & A
Before the end of the ceremony, the public, and Law Enforcement members will have a little while to ask questions and receive answers to questions they may have, please keep your questions as short as possible and also within proper boundaries, and respectable language, if you fail to do so you will be escorted out of the building.
---
The ceremony will be heavily monitored and any form of firearms or any other type of weapon will be disallowed for anyone not given special permission by the host, in this case SAPD Command. ((You can have weapons on you but you can not brandish or use them inside of the property, doing so will result in a heavy punishment)).
Vehicles can be parked within the garage bounds, and entry will be permitted from the back entrance.
Snacks and drinks will be provided, and photography is also allowed, if you wish to receive a press card in order to take close up shots, please get confirmation by one of our representatives at the scene.
---
If you require a route description on how to get to the ceremony, please click the open spoiler button below to see a in-depth description on how to find the location if you're heading out of Los Santos.
All routes are described northwards (up) as described on the map.
Spoiler for Route description to LV SWAT Headquarters:
Signed by yours sincerely,
Senate
ARPD Commisioner
Gregory Parker
SAPD Captain
Andrew Banks
SAPD Lieutenant
Jake Parker
SAPD Sergeant