---
---
---
GENERAL INFORMATION
The year 2019 has ended and with that comes the LCPD ceremony. The LCPD is holding a ceremony, consisting of speeches, promotions, goals and awards to those who are a member of the department. It has become a yearly tradition together with other ARPD departments.
This ceremony will be about the following:
Opening (5 min)
Speech by Chief Jack Parker (2,5 min)
Speech by Deputy Chief Steven Seagal (2,5 min)
Speech by Captain Peter Kovacs (2,5 min)
Speech by Lieutenant Mac Tylor (2,5 min)
Goals for 2020 (5 min)
LCPD & N.O.O.S.E Awards (10-15 min)
---
INVITED PEOPLE
All
Argonath citizens are able to attend the ceremony including Emergency Medical Services, Fire Department Staff are welcome to join. We have a watching spot which has been arranged for you. We would also like to invite our ARPD Commissioners and friends from other ARPD departments, such as the SAPD, VCPD and FBI.
---
CEREMONY LOCATION & DATE
United Nations Building - Cross Department HQ
Address Albany Avenue, Hatton Gardens, beside the Algonquin BridgeDate 7th of February, 2020Time 13:00 CET (/time)
Located at the United Nations Building.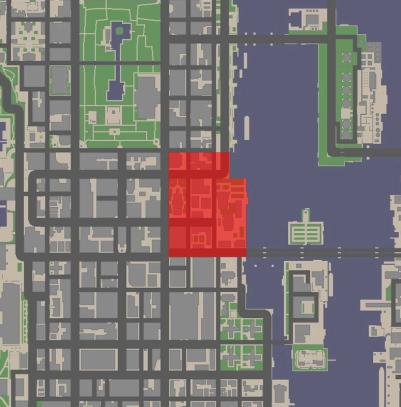 ---
MAP ROUTE
Public Transport (via Train)
Visit your location Subway Station and travel to 'Maganese East'. Exit the Subway Station, take the first exit towards the left and walk straight along on Albany Avenue, the building is on the left hand side, follow until you see the entrance front gate.
Public Transport (via Bus / Cab)
Arrange with the cab or bus driver to stop at Albany Avenue, Hatton Gardens, in Algonquin.
Own transport route
If you own a GPS, you can use the '/gps unitednations' to easily find the location.
Map
The LCPD Command Staff wishes you a pleasant and safe new year and would like to see you on the 7th of February!
---
Signed,

Chief Jack Parker
Deputy Chief Steven Seagal
Captain Peter Kovacs
LCPD Upper Command Staff